Reward your customers and team! Fill out the form below to order exclusive dealer promos.
Please submit one order form per dealer location.
Literature and apparel will not be included in these dealer promo packages. Please visit the Trail King Merchandise page to order apparel/gifts.
After submitting your form, a Trail King representative will contact you with your subtotal and secure payment options. Reach out to your District Sales Manager or the Trail King Marketing Team if you have any questions/comments.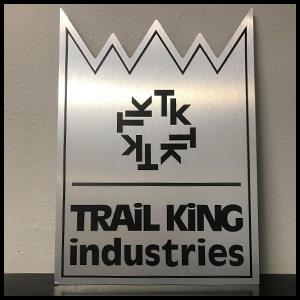 First sign to dealer principal location is FREE. Additional signs or signs requested for non-principal locations will be charged as follows- $100.00 for 18" height. $70.00 for 12" height. Aluminum plastic core with French kleet mount.