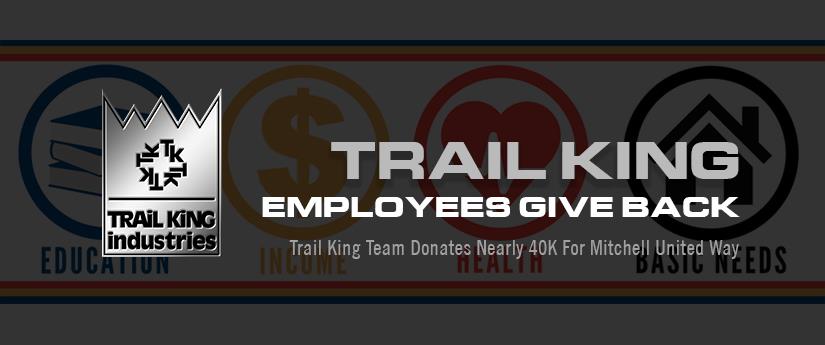 Trail King Employees Give Back
"...Trail King has become one of the biggest donors for the Mitchell United Way in recent years. The trailer manufacturer was responsible for the most donations this year, bringing in between $30,000 and $40,000 for 2021. Trail King actively encourages employees to donate year-round and it has taken off.
"We promote it on an on-going basis," said Lee Anderson, Trail King vice president of human resources. "When we hire new employees, we will give them a United Way campaign form no matter what time of the year it is. We allow our employees to get into the donations any time of the year, not just one time of year. I think that really helps all of our employees understand the importance of giving back to the community."
Read the entire article from the Mitchell Republic- click HERE.