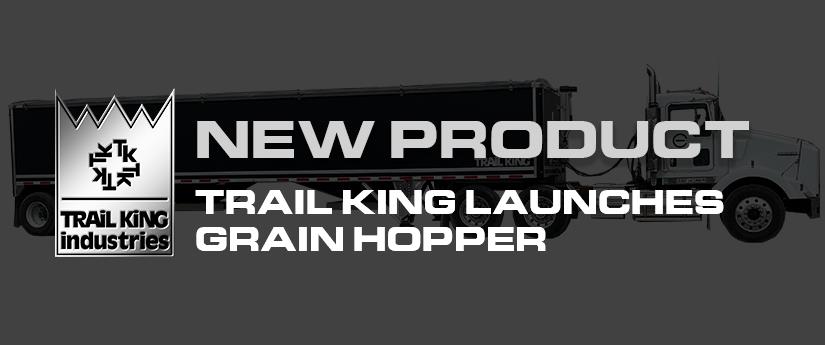 New Product Alert: Composite Grain Hopper
Trail King is pleased to introduce the Composite Grain Hopper. This durable Grain Hopper trailer has a composite smooth panel construction. It features an aero-dynamic design for easy pulling that is lighter than ever. The trailer is available in 41-51' models. One-piece molded lower hoppers provide a smooth, quick clean-out with 22.5" hopper ground clearance.
The Composite smooth single panel construction inside and out provides corrosion prevention and low maintenance. The subframe and upper coupler, along with all parts are painted individually for protection with Trail King's zinc-rich paint process.
Impact resistant panels, built from 100% recycled material with a solid structural core, ensure durability and long-lasting strength. The lightweight design provides maximum load hauling capabilities allowing your customers to haul more bushels than ever before!
Check out this trailer at any of the below ag shows: