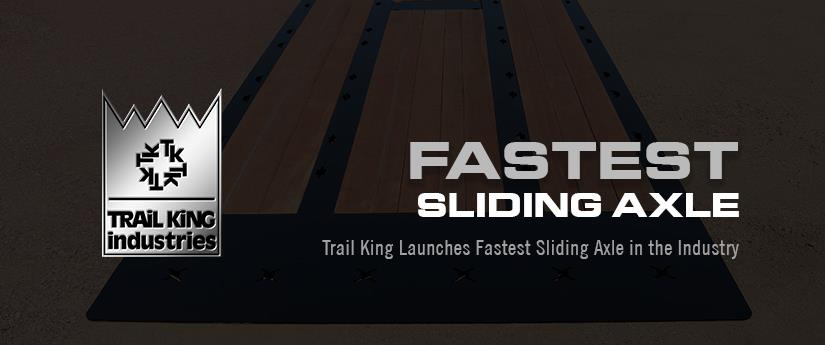 Trail King Launches Fastest Sliding Axle in the Industry
In the hauling industry, time is money. Customers will save both with the new Trail King Sliding Axle trailer. This new and improved model was redesigned for speed, cycling from transport to loading and back in just 61 seconds. This is a significant decrease in speed and companies will quickly see their return on investment. Customers will save days of operation each year, which can equate to tens of thousands of dollars saved, annually.
Trail King's mission, since inception, has always been to build success for our customers, and the Trail King team has done it again with the new TKSA model. Not only is it the fastest sliding axle on the market, the team also took time to redesign other key features of the trailer, offering simplified operation and easier maintenance. The overall time and money savings stack up with features like a new Kar-Tech remote, increased swing clearance, and more usable deck length. The TKSA features a low load angle, more corrosion protection than ever before, and smoother, precise operation.