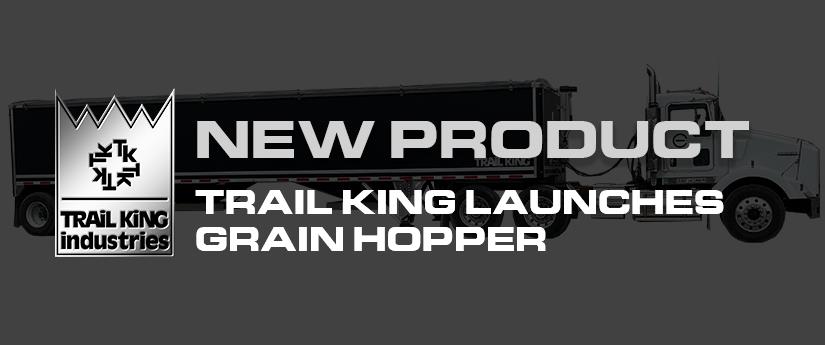 New Product Alert: Conexpo 2023
The NEW & IMPROVED Hydraulic Sliding Tail, Bottom Dump & Side Dump will be on display at Conexpo 2023 in booth D2027 in the Diamond Lot.
We've taken the BEST features of these products and made them even BETTER!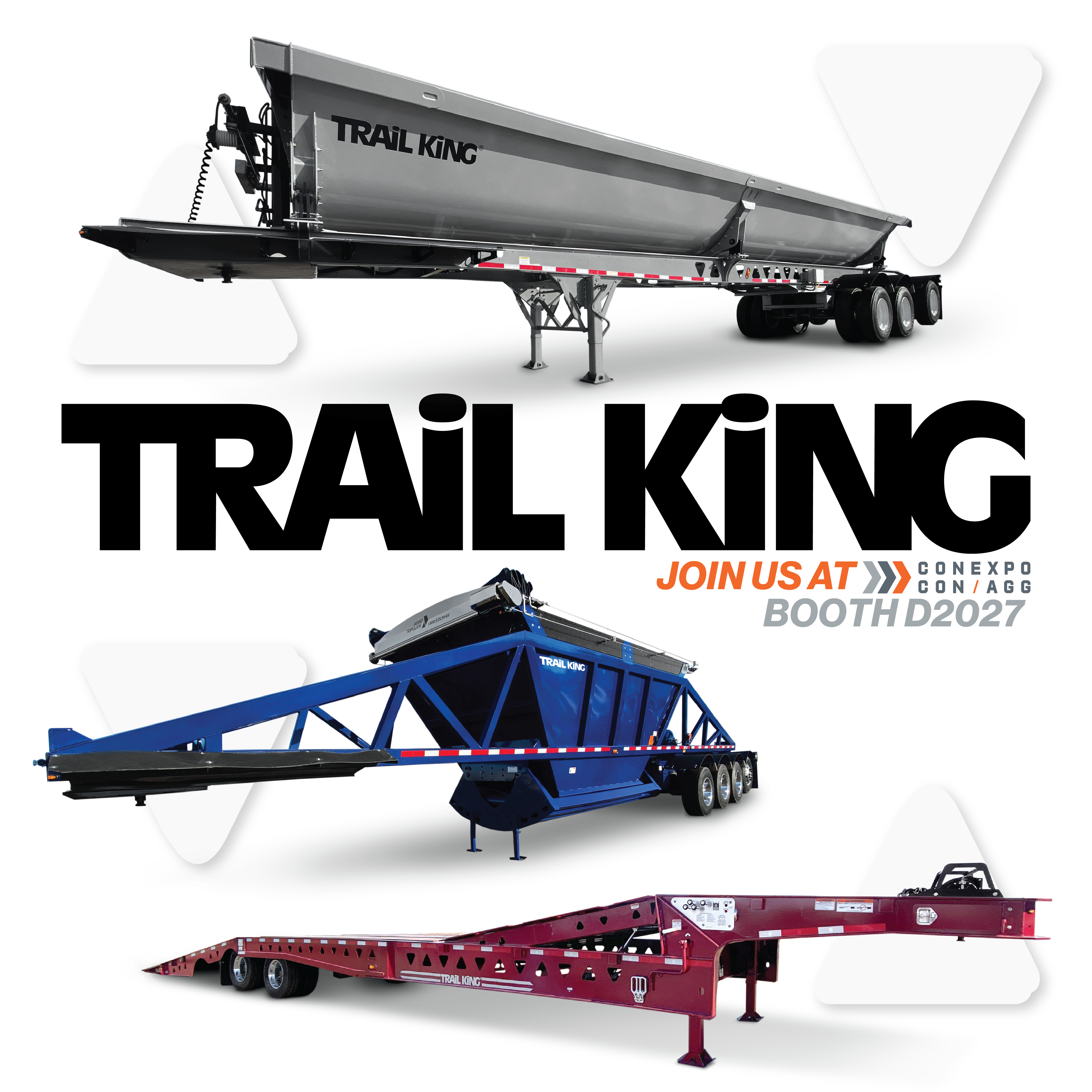 Our abrasion-resistant two-pieced rolled tub delivers a fast unloading process that eliminates carry back.
We added an additional center tub pivot to provide a smoother dumping process and increased stability.
The removable drop-in kingpin is now standard for ease of maintenance.
The new tub geometry drastically increases tub-to-truck clearance when dumping, improves cycle stability and provides better rear-view visibility. 
Lighter than ever! This trailer can haul more payloads.
Bolt-on parts including the windrow deflector, fender backets and light boxes make maintenance easy.
Faster operation and more capacity for the gate with the addition of a 60-gallon air reservoir.
The large clam with overlapping knife edge ensures full closure of the gate for complete dumping and reduces areas of material build up. 
TRAIL KING HYDRAULIC SLIDING TAIL:
10 degree load angle & low ground clearance to allow equipment, such as scissor lifts and man lifts, to be loaded easily.
Wider track axles are standard for legal hauling throughout North America.
Engineered for easy maintenance, improved scalability and quality strength you can rely on.